Published on Wednesday, August 3, 2011 by JacobMartin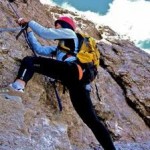 A fun-filled summer vacation is probably the best time one can spend with the family. The level of excitement goes high as you weigh every possible tourist destination, trying hard to settle on the one that everyone finds interesting. And, without surprise, most families agree on a trip to Italy. If you want to know why, then read on!
• Italy is an art lovers' paradise. Naples, Rome, Venice, and every other city in this country has its own history, with beautiful monuments standing as evidence. Right from the ruins of Pompeii and Herculaneum, and the Colosseum, to Vatican churches and museums, the list of Italy's tourist attractions is endless!
• With spectacular beaches, valleys, and great mountain ranges like Alps and Apennine, you can indulge in a lot of adventure sports like mountain biking, sailing, windsurfing, and more!
• Another reason why Italy is a hot spot among tourists is its exotic cuisine! With great variations in food types even within the country, you'll get to taste a host of classic Italian dishes. Not just pastas and pizzas; treat your taste buds with croissants, ricotta cheesecake, tortoni, and more! Italians enjoy an endless ten-course meal, which is something everyone would love on a holiday!
• Italy houses some of the most famous opera houses in the world. The Teatro San Carlo in Naples, Teatro Massimo in Palermo, and Teatro Verdi in Pisa are worth a visit.
• Shopping in Italy can be a pure delight. You can shop for everything right from books, chocolates, dresses, fashion accessories, ceramics and more.
• Couples planning their honeymoon cannot resist a trip to Italy. A gondola trip in Venice is one of the most romantic things you can do here.
• Italian is considered the most beautiful language in the world. Anyhow, we don't say tourists visit this country just to learn this language, but most of them do try to learn it while touring here.
This isn't all! Tourists like to travel around Italy for many other interesting reasons! If you too think Italy is the best place to spend a holiday, then connect with PerilloTours.com, a renowned travel guide to Italy!
Photo By:gstatic