Published on Wednesday, August 3, 2011 by Daniel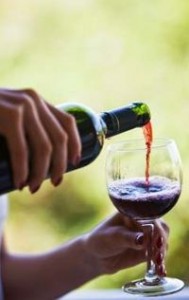 When it comes to exotic wines, nothing can even come close to the Tuscan wine! Wouldn't it be exciting if you get a chance to visit Chianti in Tuscany and actually be a part of the wonderful wine making process itself? Your mouth will start watering even as you think about it. Stop dreaming and start planning a Tuscan wine tour just for the love of wine!
Chianti is undoubtedly the best and the most popular wine region in Italy. It's no wonder that Chianti is synonymous with excellent wine all around the world'. The enthralling hills of Chianti stand gigantically amidst Italy's art cities such as Tuscany, Florence, Siena, and Arezzo.
A trip to Chianti is not about just wine tasting alone, but it has more to explore. Standing atop these hills, you can witness a scenic view of the emerald green vineyards, silver-lined olive trees, and tall, majestic cypresses, which make the hills all the more enchanting.
When you're on an Italy vacation in Chianti, make sure you devote a day to visit the Benedictine monastery at Montefioralle. There you can view the Ghirlandaio brothers' fresco of The Last Supper, Badia a Passignano – the ancient headquarters of Chianti league, and tiny medieval village of Volpaia, which will make your Tuscan wine tour all the more invigorating.
After having witnessed the picturesque views, take time to explore the wine tasting rooms and cellar caves to get immersed in the taste of some of the most popular wines you've ever tasted in your lifetime. Also, give a visit to the Castle of Brolio, which is the residence of the Grand Baron Ricasoli, who opened the gateway to modern winemaking.
Apart from the wonderful wines, gastronomic delights of Chianti deserve a special mention! Visit any restaurant in Chianti and you'll find the tastiest handmade pastas, delectable sauces, mouth-watering pizzas, and more Italian delicacies. And don't forget to visit the Gelato Bar in Castellina to try the best Italian ice creams.
An Italy vacation to Chianti is something so delightful that you'll want to be back time and again! And if you book your tour with PerilloTours.com, you might not want to come back ever!
Photo By:tourclare