Published on Wednesday, September 7, 2011 by JacobMartin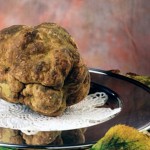 If you're a discerning gastronomist, then you have no reason to miss the excitement of truffle hunting in Alba Italy. Of course, you can make a stop at Alba's  autumn weekend truffle markets to shop for these so called "diamonds of the kitchen", but you might have to pay top dollar for them! Instead, give yourself a deserving break from your busy life and savor the joy of hunting truffles on your next Italy vacation.
Although different types of truffles, such as black summer truffles and black winter truffles are available all round the year, white autumn truffles are the best and the tastiest. So, you can plan for your Alba vacation during anytime of the year, autumn months are considered the best though! Just head towards the La Casa del Trifulau in Costigliole d'Asti and they will guide you on how to go about truffle hunting in Piedmont.
Picking a white truffle during truffle season in Italy is as simple as squeezing it gently and checking for its color and texture. Truffles that are light in color and are neither too soft nor too hard are the perfect ones. When properly wrapped in a paper towel and refrigerated in an air-tight jar, these truffles can remain fresh for ten days from the day of harvesting.
If you find truffle hunting not a good enough reason to plan your vacation in Piedmont, then the much-celebrated Fiera del Tartufo Bianco d'Alba might pique your interest. Chefs and foodies from all over the world gather in Alba to tantalize your taste buds with yummy recipes made out of truffles. You can even join the natives in celebrating the tartufo bianco di Alba that happens every weekend during the months of October and November.
In case, you aren't ready for truffle hunting on your own, then book the Monforte D'Alba culinary travel package offered by ItalyVacations.com  in September through November. The travel package includes wine tasting, truffle hunting with trained truffle hunting dogs and a guide, and a dinner at the Il Dolcetto restaurant – all at an inexpensive price!
Photo By:blog.paradizo.com