Published on Monday, January 16, 2012 by Kathy McCabe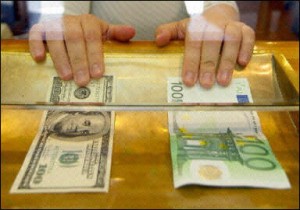 As I write this, the euro has hit a 17-month low against the dollar. To buy one euro, it currently costs $1.267. The euro has fallen over 13 percent since the European debt crisis began seven months ago. That means American travelers have 13 percent more buying power than during the summer and even more than they have had in years past.  Compare the current exchange rate to recent years when the euro hoovered around $1.50 and a trip to Italy is looking truly affordable.
The strengthening dollar is the number one reason I am telling readers who are thinking about touring Italy in 2012 to GO! You're going to get more bang for your buck and be in a position to save a significant money on every part of your Italy trip, from hotels and villa rentals to cooking classes and day tours. Even if you book an Italy tour where most everything is included, you are going to save on  shopping for Italian products, buying a gelato or meal here or there and tips for your guides.   
Bankers and economists are predicting the euro will only weaken throughout 2012 and in fact, that would help boost Italian exports, repairing some of the financial crisis. Some are predicting euro-dollar parity meaning that one euro will cost as little as one dollar, truly making Italy travel a bargain this year.
Tourism is Italy's #1 industry and accounts for 11% of the country's gross domestic product (GDP). Traveling to Italy during its financial crisis is actually a great way to support our Italian friends and help get the country back on its feet.
By Kathy McCabe
Ready to travel to Italy this year? Perillo Tours has been leading group trips throughout Italy since 1945 and ItalyVacations.com can custom design an independent itinerary for your dream Italy vacation!
Taking your first trip to Italy in 2012? Learn everything you need to know when you get your FREE copy of The First Timer's Guide to Italy by ItalyTravel.com contributor Kathy McCabe.
Photo by: Providingnews.com