Published on Sunday, February 19, 2012 by JacobMartin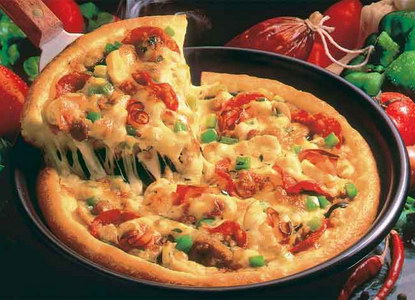 If you are a hard core pizza lover, then on a visit to Italy you have to get a taste of these delicacies from the authentic Italian pizzerias. These pizzerias prepare pizzas in a wood burning brick oven to give you the original taste. Since pizza originated in Naples Italy, you must visit this southern Italian city to taste the real thing.  But the real mouth watering pizzas are available only in certain top pizzerias of Naples.
Da Michele on Via Sersale has been serving tasty pizzas for more than 130 years. Enjoy the two traditional favorites – the Margherita and the Marinara at their best. Though the variety might not be all fancy, you still get to taste delectable pizzas made out of natural ingredients.
If you are interested in having roadside Naples Pizzas, then 'Il Pizzaiolo del Presidente' on Via Tribunali is where you should stop. Visit of the US president, Bill Clinton changed its name from 'Pizzeria Cacialli' to 'Il Pizzaiolo del Presidente'. They make amazing pizzas out of fresh ingredients.
Italy pizza recipes are a hot favorite among all. If you want to have margherita from the place where it originated, then visit Brandi on Salita S.Anna di Palazzo. Margherita is named after the queen Margherita who liked the pizzas made from mozzarella at this pizzeria.
For authentic Italian pizzas, there cannot be a better place than Di Matteo. The secret behind this delicious Naples Pizza is, the fresh home made products used in their recipes. Here, along with your pizzas you get a variety of other delicacies too.
Another famous local pizzeria 'Trianon da Ciro' is known for its sostanza and Gran Trianon. The other pizzeria is 'Sorbillo', which can also provide basic Naples pizzas. Next on the list is, Antica Pizzeria Port'Alba, it was started by a small vendor and now it is one of the top pizzerias in Naples.
Italian food culture attracts people from all over the world, especially their pizzas. If you want to taste these popular Italian foods, then plan your Italy travel tours with PerilloTours.com and double your love for pizza.
Photo By : funstufftodoin.com