Published on Tuesday, April 10, 2012 by Daniel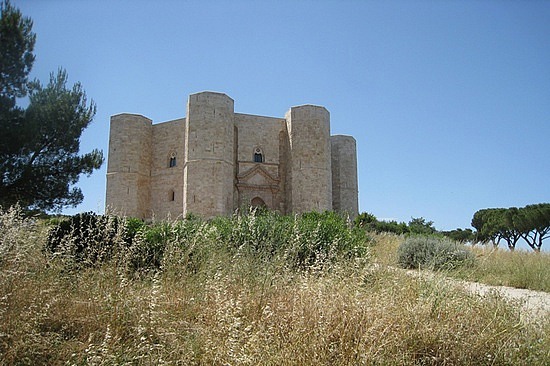 If you have heard about castles only in fairy tales, then you definitely ought to plan for a trip to Italy to see some of the world's magnificent castles. Of course, you may find castles all around the world. However, castles in Italy deserve a special mention owing to their enchanting beauty and Italian architecture. Nearly every region of Italy has breathtaking castles that have stood the test of time. Let's take a closer look at the most popular Italian castles that are just too hard to ignore!
When in Italy, you have no good reason to miss a visit to the Castel Del Monte. Located near Bari, this castle is the epitome of medieval architecture. Well-renowned for its octagonal shape, this Italian castle brings together the cultural elements of different places and periods.
With Italian frescoes painted on its walls, the Issogne Castle in Aosta is a must-visit spot for anyone who loves the medieval art. Not just frescoes, this Italian castle also has much more attractions to offer. As you enter the castle through the courtyard, you'll see an impressive octagonal fountain. The so-called "King of France's room" on the second floor is yet another attraction for the visitors.
The Fenis Castle near Aosta has its own attractions to draw people's interest – pentagon layout, chapel in the courtyard, semi-circular stairs, and wood balcony. The inner courtyard is decorated with a XVth century fresco depicting St. George killing the dragon.
One of the most popular Italy attractions, the Rocca Scaligera welcomes you with the blue-green waters of Lake Garda! The castle is built in such a way that it is easy to defend the enemies in case of an attack. Earlier there was a drawbridge which is now replaced by a pedestrian walkway. Remember that your car will not be permitted unless you're a guest of a local hotel.
The Castello Estense, situated in the province of Ferrara, is a symbol of pride for the town. The rooms of the castle are luxuriously decorated, whereas the dungeons look hauntingly fearful. The moat, drawbridge, and the landscape of the castle are sure to fascinate the visitors.
Plan a trip to Italy with PerilloTours.com for a safe and exciting vacation. Log on to the site to get some valuable Italy travel tips.