Published on Wednesday, June 20, 2012 by JacobMartin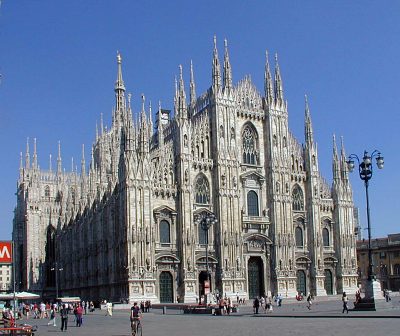 If you are planning to travel to Italy this summer, the best way is to travel is to travel light. Fewer luggage mean lesser hassle!  Here is the list of travel essentials you must carry along with you.
The obvious stuff you pack first is your clothes. Choose your clothing according to the time of the year you are visiting Italy. If you are travelling in summer, then it's preferable that you carry light clothes. Women can wear skirts, scarves and cotton slacks. Men can carry shorts and chinos. Another thing you must keep on top of your Italy – packing list during summer is sunscreen lotions and sunglasses.  They will keep you safe from the scorching heat of the Italian summer. Pack several pairs of swimwear as the heat will take you to the beaches often. Also, if your vacation to Italy is during winter, then carry along sweaters and jackets.
Italy is a picturesque country. Italy travel destinations include museums, scenic sites, beautiful landscapes and pleasant beaches. Don't forget to carry your camera to capture those lovely and fun-filled moments. A good camera will help you preserve your memories of your travel to Italy forever.
If you have any allergies or medical complications, always carry your medication and prescriptions along with you. Another thing you must have on you all the time is the phone number of local emergency services. It is also advisable that you keep a map of the area you are visiting. An Italian-English pocket dictionary will go a long way in helping you in Italy. It will be of great use specifically during shopping and when using local transport.
The other things you shouldn't forget to keep in your bag before starting for Italy are water bottles, passport photocopies, electric adapters and safety pins.
Travel with these essentials in your luggage and enjoy a trouble-free and lovely holiday in Italy. For more Italy travel advice you can visit PerilloTours.com. This site also provides information about amazing Italy travel destinations.
Photo By : holidays-italia.com