Published on Wednesday, July 30, 2014 by Steve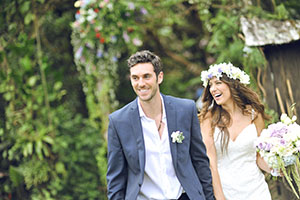 Travel is meant to be shared. And what could be better than sharing the romance of travel with your one-and-only love? Or beginning your journey as a couple with a destination wedding? At Perillo Tours, we can fulfill all of your romantic travel fantasies, whether you want to get married at a vineyard in Tuscany or renew your vows overlooking the Amalfi Coast.
Perillo Tours specializes in Italy destination weddings, vow renewals, honeymoons and anniversary trips. Whether you want your experience to be private or want to bring your family and friends along to witness your love, we can make your wildest romantic dreams come true in Italy (and in other areas of the world too).
Many consider Italy to be the most romantic place in the world. The entire country is in love with love making it the ultimate destination for lovers.  See Italy at your own pace with one of our custom honeymoons or for those who want a more active honeymoon, join one of our escorted tours where you can mix time alone with the comradery of a tour. If your love is "old" rather than "new," celebrate your anniversary with romantic strolls and meals among the most beautiful scenery in the world!