Published on Tuesday, May 5, 2015 by Kathy McCabe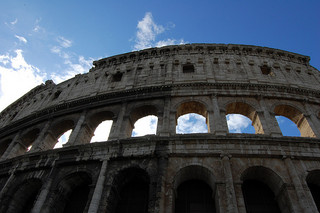 Visitors to Rome's Colosseum will once again be able to walk in the footsteps of the gladiators. Minister of Culture Dario Franceschini announced that he will approve putting the floor back in the iconic amphitheater.
"Rebuilding the arena of the Colosseum, taking it back to the way it was until the 19th century, is the best way to protect the monument," Franceschini said of the 2,000-year-old structure.
The original proposal, suggested by archaeologist Daniele Manacorda of Roma Tre University, was aimed at tourist traffic—but many critics feared it would hasten a move to make the Colosseum a venue for rock concerts and other large gatherings. Franceschini originally vetoed the floor for these and other reasons.
However, the structure has been weakened in the past by earthquakes, and faces wear and tear from the thousands of visitors who clamber around it every day. Manacorda's proposal in a professional periodical was seen by Franceschini, who tweeted "It just takes some courage." The Minister faced opposition, but said "Where is it written that you can't protect the value of the Colosseum while also making it more dynamic and useable?"
While the approved new floor will improve structural integrity, some Romans still advise caution. Giorgio Croci, a structural engineer who is one of his country's leading Colosseum experts, says "It is so important and bulky in its presence, that to transition it into a venue where you perform opera is beneath its dignity. The image of the Colosseum needs to remain beyond that practical use. It needs to remain an icon, a point of reference with all its history and its past."
By Kathy McCabe
Ready to travel to Italy? Perillo Tours has been leading group trips throughout Italy since 1945 and ItalyVacations.com can custom design an independent itinerary for your dream Italy vacation!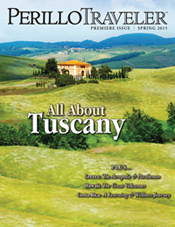 Want to read more about travel? Get your free copy of our new digital magazine, Perillo Traveler!