Published on Tuesday, May 12, 2015 by Kathy McCabe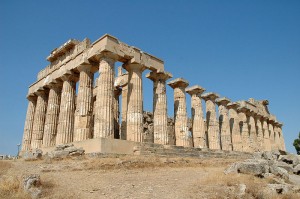 Italy and ancient architecture go together like pasta and marinara sauce—but as frequent travelers know, not all ancient architecture in Italy was built by its natives. The ruins at Paestum on the Tyrrhenian Sea were once a major Greek city; now the area's three beautifully preserved Greek temples provide testament to the place known as "Poseidonia" in the fifth and sixth centuries BC.
Soon, visitors to Sicily will be able to see the newly restored Greek buildings at Selinunte (so named for the wild parsley, or "selinon," that grew in abundance here). Selinunte was founded in the 7th century BC and became an active maritime center relying on two port-canals (those are now filled in); after two centuries, its trade languished, but its Grecian roots remain an important cultural marker.
Restorations begun in 2014 will be finished in June or July. According to director of the Selinunte Archaeological Park, Giovanni Leto Barone, updates included "interventions with innovative materials of the surfaces seen and an improvement and securing of some of the structural parts," as well as improvements to electrical, fire-prevention, and air-conditioning systems.
The restoration proceeded in two phases: one on Temples C and E in the park and the second phase on the Acropolis and the Malophoros Sanctuary. Meanwhile, a new 600-seat theater will be added, and the Baglio Florio Museum will be modernized.
Even with these improvements, visiting Selinunte is a quieter, wilder set of ruins than, say, Pompeii or Paestum. The park is large and a visit can easily take three to four  hours; a small electric train covers a couple of possible itineraries, but if you have no mobility challenges, a self-paced walk on this isolated stretch of Sicilian coastline will be magical.
By Kathy McCabe
Ready to travel to Italy? Perillo Tours has been leading group trips throughout Italy since 1945 and ItalyVacations.com can custom design an independent itinerary for your dream Italy vacation!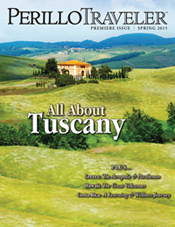 Want to read more about travel? Get your free copy of our new digital magazine, Perillo Traveler!