Published on Thursday, June 25, 2015 by Kathy McCabe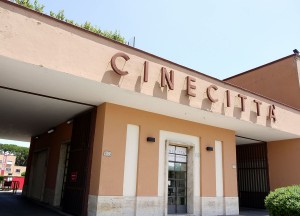 Fellini. Rossellini. Zeffirelli. Those celebrated names of Italian cinema whose careers flourished at Cinecitta Studios during the post-war 1950s and 1960s may soon find themselves joined by a newer crop. Although the 22-stage facility's luster dimmed in the 1980s, a 2014 Italian tax rebate of 25% on movie production has lured some big movies and big stars back to Cinecitta.
Perhaps the two best-known movies for American audiences that were shot at Cinecitta are Ben-Hur with Charlton Heston in 1959, and 1960's Cleopatra,  starring Elizabeth Taylor at her exotic best. These big-budget epics defined an era, and masters like Fellini became celebrated, but in the late 20th century, dwindling cinema attendance forced the legendary studios to hire stages out for television shows instead of auteur-driven films. The government sold 80% of its share to private investors, and many people believed the Studio lights would go out entirely.
This seemed even more likely after fires in 2003 and 2012 gutted important historical elements of Cinecitta, including Fellini's beloved Teatro 5. The poor exchange rate for dollars to euros also hurt the chances for Los Angeles types to re-establish what was once known as "Hollywood on the Tiber."
Now, with a falling exchange rate and the new tax incentives, the iconic Cinecitta brand seems to be back in business. CEO Giuseppe Basso says "We are called the 'dream factory' not because we dream, we stay with our feet on the ground, but because we are the factory of the dreams," he says.
In keeping with those dreams, one of the movies filming this spring is a remake of Ben-Hur, starring Jack Huston as the title character and Morgan Freeman as his sworn enemy Messala. While the first version had a big cast to match its budget (15,000 extras), the new adaptation will use computer-generated imagery to make the 400 extras look like many more.
Some scenes from the latest James Bond thriller, Spectre, have been produced by Cinecitta in and around Rome, with Daniel Craig and the first over-40 "Bond girl," Italian actress  Monica Bellucci. Ben Stiller is busy in Rome, with Zoolander 2, and the adaptation of Anne Rice's Christ the Lord, Out of Egypt is in production, as well.
By Kathy McCabe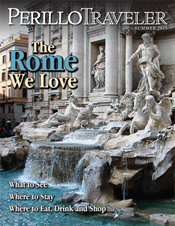 Want to read more about travel? Get your free copy of our new digital magazine, Perillo Traveler!
Photo by JRibaX, wikipedia.org