Published on Sunday, June 7, 2015 by Kathy McCabe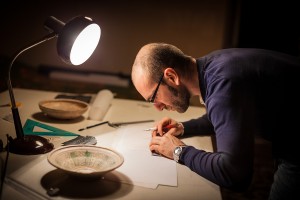 Twenty five artifacts that had been wrongfully acquired from their Italian sources were returned by U.S. officials.  The pieces include vases, frescoes, and sculpture, some of which museums, universities, and private collectors had earlier turned over to authorities when their provenances were discovered.
"Italy is blessed with a rich cultural legacy and therefore cursed to suffer the pillaging of important cultural artifacts," U.S. Ambassador John Phillips said at a press conference announcing the significant return. He also said that the United States has returned more than 7,500 cultural artifacts to more than 30 countries since 2007. (An article with more details about the museums and works of art can be found here.)
Members of Italy's carabinieri from the arts squad, the Carabinieri Tutela Patrimonio Culturale (T.C.P.) were present for the conference as well, underscoring the serious nature of looted art. Interpol estimates that each year, antiquities trafficking produces $9 billion in profits. The artifacts returned this month included Etruscan vases from the Toledo Museum of Art and the Minneapolis Institute of Arts, 17th-century botany tomes from Johns Hopkins University, and a 1500s manuscript stolen from the Turin archdiocese that ended up listed in the University of South Florida's special collections. A 17th-century Venetian cannon was discovered by Boston police when it was being smuggled from Egypt—inside piece of American construction equipment.
While officials did not say how much the objects were worth, that is not necessarily because they were withholding information: The quality and rarity of these pieces mean that it is difficult to gauge their price tags.
Italy has made a concerted effort in recent years to reclaim stolen and looted art and artifacts, and this large collection regained will now be enjoyed by an untold number of museum visitors, as each artifact will be returned to a museum closest to the piece's point of origin.
By Kathy McCabe
Ready to travel to Italy? Perillo Tours has been leading group trips throughout Italy since 1945 and ItalyVacations.com can custom design an independent itinerary for your dream Italy vacation!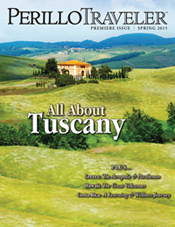 Want to read more about travel? Get your free copy of our new digital magazine, Perillo Traveler!