Published on Monday, August 31, 2015 by Kathy McCabe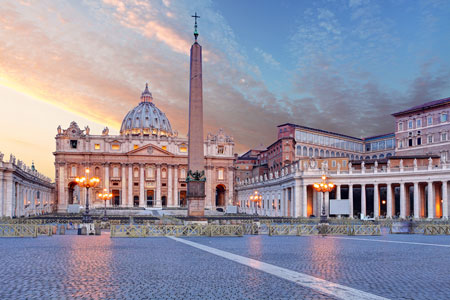 On December 8th of this year, the Roman Catholic Church's 29th Jubilee Year (only the 29th since the tradition was established 700 years ago) begins. A Jubilee, or Holy Year, is one in which devout members of the church make pilgrimages to Rome and the Holy See. The last one took place in 2000 and was declared by Pope John Paul II.
Pope Francis has dedicated the year to Mercy and to Mary, Mother of Mercy. While no large-scale events are planned, the city of Rome understands that millions of pilgrims will visit, and has announced plans for a citywide "facelift" in preparation. To put things in context, around 26 million people came to Rome in the 2000-2001 Jubilee Year, two-thirds of them from Italy. Transportation of all kinds is of paramount importance, from public vehicles to pedestrian paths to public gathering spots. Bridges, plazas and parks will undergo improvements.
Mayor Ignazio Marino said earlier this month that Via IV Novembre off the Piazza Navona will be restored, including resurfacing, cobblestone cleaning  and pothole filling. Trains stations environs, including San Pietro, Piramide and EUR Fermi, will be revamped, the gardens on each side of the Tiber will be replanted and spruced up, and a new tram line will be built connecting the Ostiense and Trastevere districts.
Marino was clear that he wanted the projects to "change the quality of life of Romans," since the improvements are financed by residents' taxes—50 million euros of them, from Stability Pact funding. Considering that price tag, maybe it's a good thing that Jubilee Years traditionally call for forgiveness of sins.
Ready to visit Rome in 2016? Take the new 8-Day Rome Jubilee Tour from Perillo Tours
By Kathy McCabe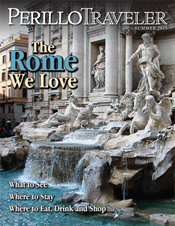 Want to read more about travel? Get your free copy of our new digital magazine, Perillo Traveler!