Published on Friday, September 18, 2015 by Kathy McCabe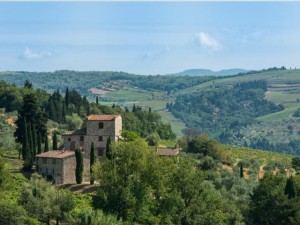 If you have millions of dollars burning a hole in your pocket – and a desire to snatch up a tony piece of Tuscan real estate burning a hole in your heart – Michelangelo's Italian residence is calling your name. The property in Castellina in Chianti, which Michelangelo Buonarroti purchased in 1549, belonged to the artist's family until 1867 and has since been carefully restored by the current owner.
Michelangelo's villa is selling for $7.98 million (€7.06 million), which seems like a steal compared to what it would cost in the U.S. – if Michelangelo's estate were for sale in Hollywood, it would probably fetch three times the price. Still, it's not exactly pocket change, so the majority who can't afford to fork over the cash will have to enjoy looking at photos and dreaming instead.
Complete with iconic Tuscan cypress trees in the yard, the 12,000-square-foot house has eight bedrooms and seven bathrooms, plus original finishings such as the wood-beamed ceiling. The current owner has the original deed to the home, which describes Michelangelo as a "dear sculptor and Florentine citizen," according to  The Daily Mail. Besides the house, the full property has two more buildings and encompasses a lemon grove, an olive grove, an original oil mill, and green space. It overlooks Chianti vineyards and the hilly countryside from its perch on a hill – undoubtedly just as picture-perfect now as it was five centuries ago.
By Kathy McCabe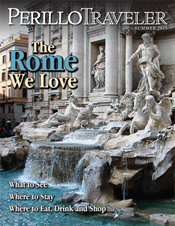 Want to read more about travel? Get your free copy of our new digital magazine, Perillo Traveler!