Published on Friday, October 9, 2015 by Kathy McCabe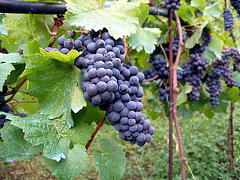 After sparring with France for years over which country produced the most – and best – wine, Italy has outpaced France in annual wine production, just surpassing France's 46.4 million hectoliters of wine. At an estimated 48.9 million hectoliters, Italy is now the world's largest wine producer, according to European Union data provided to Coldiretti, an Italian farmers' association.
A very early harvest (the second-earliest since World War II, after the 2003 harvest) and favorable weather contributed to the 13% year-to-year increase in production, creating optimal ripening conditions for wine grapes in regions throughout the country. Italy now produces 28% of Europe's total wine output (163.8 million hectoliters) and has bounced back after a meager harvest in 2014 due to excessive rain.
Forty-five percent of this year's harvest will be turned into DOGC (designation of controlled and guaranteed origin) and DOC (designation of origin) wines, those that meet strict standards of grape varieties used and geographic area of production; 35% will go to IGT (typical geographic indication) wines, those that don't meet DOC or DOGC standards but are still of great quality; and the rest will become table wine.
Meanwhile, a dry, hot season in France drove production down 1% from 2014 and particularly affected harvest and production in the major wine-producing regions of Bourgogne (Burgundy) and Beaujolais. Spain took third place, with 36.6 million hectoliters. In the past, behind Spain have been the U.S., Chile, Australia, Argentina, South Africa and, surprisingly, China.
By Kathy McCabe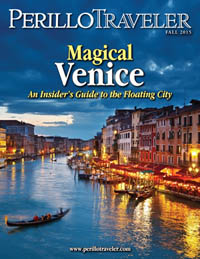 Want to read more about travel? Get your free copy of our new digital magazine, Perillo Traveler!