Published on Friday, November 27, 2015 by Kathy McCabe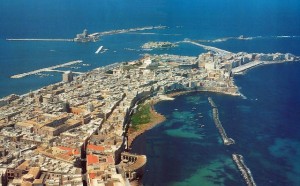 The city of Trapani on the island of Sicily was named the best Italian destination in terms of both price and quality by travelers who took part in a Trivago.com online survey; Cagliari (on Sardinia) and Lecce (in Puglia) came in second and third.
"The objective of the Best Value Index is to draw a map of the cities that offer tourists the best compromise between price and quality," said Giulia Eremita, marketing manager for Trivago Italy. "The index is based on a comparison between the average rating for accommodation and the average price per night for a standard double room in the last 12 months."
Trapani is a small city on the west coast of Sicily and is an important fishing port. However, it is also geographically unique in that its corner of the island forms the spot where the Mediterranean meets the Adriatic; beautiful views of the cross-currents can be seen from the top of its Fisherman's Tower just outside the old-fashioned, bustling streets of downtown Trapani.
It's a city that combines European sophistication with Italian home-centered life. Accommodations range from the simplest pensiones to business hotels with plenty of amenities to seaside luxury resorts. Like other small coastal cities around the world (think Wilmington, NC; Sitges, Spain; Collioure, France; Fremantle, Western Australia), Trapani isn't just a tourist destination—it's a working, breathing city that also accommodates vacationers.
A last recommendation for Trapani is that the city is the best gateway to the beautiful Egadi Islands. The Isole Egadi are low-key, quite different from, say, Capri or Ischia, and offer a great chance to "island hop" without spending a bundle.
By Kathy McCabe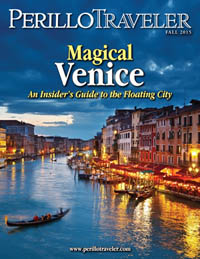 Want to read more about travel? Get your free copy of our new digital magazine, Perillo Traveler!