Published on Monday, January 4, 2016 by Kathy McCabe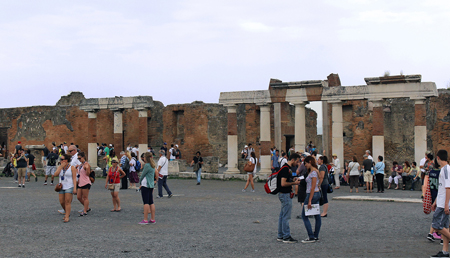 They say there's nothing new under the sun—and that might go double or triple for Pompeii, the ancient Italian city once and forever devastated yet preserved by the 79 A.D. eruption of Mount Vesuvius. For centuries, visitors have seen the same structures and interiors, including the Fullonica di Stephanus (Stephen's Drycleaners) and the notorious Lupanarium bordello, with its ceiling-height naughty frescoes.
However, on December 24th, 2015, six newly restored domus (houses of upperclass merchants and freedmen) were unveiled to the public at Pompeii, offering new views of design, art and daily life in the Early Roman Empire.
The 150-million euro project, a collaboration between Italian authorities and the EU Cultural Commission, was aimed at shoring up the UNESCO Heritage Site's most fragile aspects, including putting in a proper drainage system. "We made news with the collapses, now we are making news with restoration," said Italian Prime Minister Matteo Renzi during the unveiling last week, reports the Associated Press.
Considering the criticism Italy has come under for neglecting Pompeii's treasures (in 2010 the 2,000-year-old House of Gladiators collapsed) the new efforts were necessary—but that doesn't detract from their thrill. Heretofore unseen frescoes, mosaics and infrastructure will add to the world's understanding of what life was like for a community in the midst of an ordinary day right before disaster struck.
Unfortunately, the world's fascination with Pompeii is also part of what has led to its deterioration: Heavy tourist traffic has taken its toll on the ruins. The newly restored houses are so far as we can determine open to the elements and to visitor handling, but there are no doubt safeguards being put in place so that people cannot simply walk over fragile artworks and implements.
By Kathy McCabe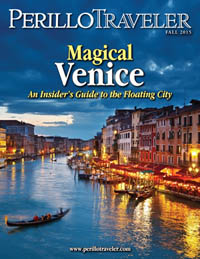 Want to read more about travel? Get your free copy of our new digital magazine, Perillo Traveler!