Published on Sunday, July 31, 2016 by Kathy McCabe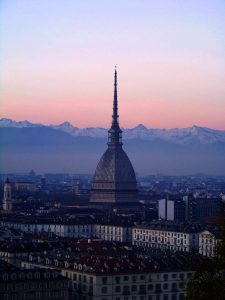 In an Italian city famous for its meat dishes and cheeses, a new mayor wants to upend the status quo in favor of a plant-based lifestyle. Turin Mayor Chiara Appendino, who was elected in June, and her city council released their five-year plan for the city, which emphasizes sustainability and promoting veganism. The plan is the first political initiative in Italy that aims to make an entire city vegan, and if it succeeds, Turin will be the world's first all-vegan city.
"The promotion of vegan and vegetarian diets is a fundamental act in safeguarding our environment, the health of our citizens and the welfare of our animals," the program stated.
Appendino belongs to the Five Star Movement political party, whose platform embodies populist, environmentalist, and anti-establishment views. Promoting a vegan diet is part of a plan to "green" the city through sustainability initiatives, including using open spaces and creating zero waste. The city plans to educate children in the city about the benefits of veganism, animal welfare, and the detrimental effects of meat and dairy consumption on the environment and health to encourage the younger generation to adopt this mindset.
"Leading medical, nutritional and political experts will help promote a culture of respect in our schools, teaching children how to eat well while protecting the earth and animal rights," the program said.
It is not immediately clear what steps Appendino would take toward promoting a plant-based lifestyle throughout the whole city, but the plan is meant to recognize a shift in attitudes toward veganism in Turin, not to shut down businesses. The city of 870,702 has about 30 vegetarian and vegan restaurants, most of which have opened in the past few years, and many of its residents are focused on environmental responsibility and sustainability — unsurprising for the region that is home to the Slow Food movement. The market for organic products is thriving, and the city has hosted and funded a vegetarian food festival called Vegfestival every year since 2001.
"I would not want to create a contrast with the meat industry. We do not want to close the small shops or ruin the people who have worked for years to develop the Piedmontese food and wine heritage," the city council's environment assessor, Stefania Giannuzzi, who has been a vegetarian for 20 years, told Corriere della Sera.
The Piedmont region is known for cheeses wines, and meat dishes such as vitello tonnato, a plate of veal covered in tuna sauce.
"We have total respect for our food heritage, our restaurants and nothing against the meat industry," Giannuzzi said.
Veganism does not generally receive widespread support in Italy, and Turin residents have expressed their disappointment in the proposal. United Nations reports highlighting the disadvantages of meat consumption, including a study that linked processed meats to an elevated cancer risk, have been met with outrage and disapproval by the public and the meat industry, which called the aforementioned report "meat terrorism."
By Kathy McCabe
Want to read more about travel? Get your free copy of our new digital magazine, Perillo Traveler!