Published on Saturday, November 26, 2016 by Kathy McCabe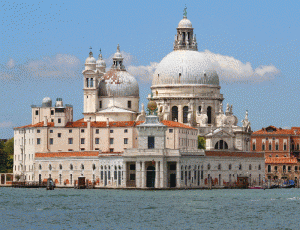 In response to overcrowding and concerns about the state of the historic city, Venice is considering limiting the number of tourists allowed per year. Venetian officials are considering seven possible plans to reduce overcrowding and preserve the city, including implementing an online booking system and using a smartphone app to control crowds, and are expected to decide which course of action to take by early 2017.
"We're thinking about it; it's not definite but we are considering it," a spokesperson from tourism councillor Paola Mar's office told The Local.
Increased tourism has brought a rise in petty crime by tourists, such as pickpocketing, theft, vandalism, and public intoxication. Further, the foot traffic from more than 20 million visitors per year has begun to wear down the city's roads and bridges. Residents believe a crush of day-trippers from cruise ships contribute heavily to these problems, especially as their foot traffic erodes infrastructure.
About 260,000 people live in Venice permanently, with just 55,000 of those residents living in the historic center. The government does not count exactly how many tourists visit the city each year, but it is estimated to be around 25 million – including cruise ship passengers – and rising. Only about 4.5 million of those visitors stay overnight.
These cruise ships have been the targets of recent peaceful protests, organized by the Comitato No Grandi Navi (the "No Big Ships Committee"), that had diverse groups of residents dressed as pirates and sailing small boats in the lagoon, swimming, and chanting "No big ships!" from the shore. Locals also put up signs in English saying "Tourists go away! You are destroying this area!" around the most crowded parts of the city in August. While Venice banned the largest cruise ships in 2013, about 600 ships still visit the city per year, and the force from their waves can contribute to the erosion of buildings.
Venice's tourism bureau has tried promoting lesser-known parts of the city, such as the Jewish ghetto, and giving locals priority boarding on the vaporetti, but still, tourism numbers rose 5% in 2016 compared to 2015, indicating that the problems are likely to persist. Tourism is vital to the city's economy, but overcrowding can create problems and a less-enjoyable experience for everyone. If tourist numbers are limited, visitors will have to plan their trips further in advance and perhaps avoid peak times of the year, but will be rewarded with a more pleasant holiday and fewer people crowding the city's monuments in their photographs.
"We're looking for the best possible solution. We are on the eve of a revolution and therefore the participation of all is essential. A commission is analyzing every detail of the projects that everyone can present. Then we will decide. It will be a choice that will improve the quality of life for everyone, residents and visitors alike," Mar told La Stampa.
In July, the United Nations decided not to list Venice as an endangered UNESCO World Heritage site this year, opting instead to revisit the issue in 2017. The UN had threatened in 2014 to add the city to the list of endangered World Heritage sites unless it took steps to protect the city such as combating overcrowding, cleaning up the lagoon, and limiting development.
By Kathy McCabe