Published on Friday, May 26, 2017 by Kathy McCabe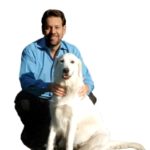 I'm Steve Perillo of Perillo Tours. I'm thrilled to host a video series called Steve's Travel Tips to share all the insider Italy travel tips I have learned over a lifetime of travel to Italy.
You've seen my series of short videos Steve's Travel Tips. But are you curious how we produce them? Sure you are! We have a small TV studio, complete with a green screen, in the basement of our headquarters. There's even a secret elevator…
Click here or  below to go behind the scenes at Perillo Tours!