Published on Wednesday, February 7, 2018 by Kathy McCabe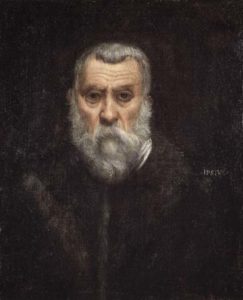 Venice is gearing up to celebrate Tintoretto's 500th birthday all year, with the main event on Sept. 7. The painter, whose real name was Jacopo Robusti, was born in Venice in 1518, though his exact birthdate is unknown. The months-long celebration will include special events around the city in honor of the artist and his paintings, which can be seen in several Venetian palaces and churches.
To kick off the festivities, nonprofit cultural organization Venezia Arte is leading monthly guided tours of Tintoretto's home and churches all over Venice that feature his work. The first four tours (until April 28) are in Italian, but the organization plans to offer tours in English later in the year.
On the Festa di San Rocco (St. Roch's Day) on Aug. 16 each year, the Scuola Grande di San Rocco is free to the public – and this year, the free admission day will serve as a birthday treat for Tintoretto fans. Originally built in 1478 as the headquarters of a confraternity named after San Rocco, the Scuola commissioned Tintoretto and his assistants to provide all of its paintings – more than 60 in total – in 1564. The artist spent more than 20 years painting at the Scuola, and as a result, it contains a large and important collection of Tintoretto's work, much of which is considered to be his best.
The Doge's Palace will host the main birthday celebration on Sept. 7 with the opening of an exhibit called Tintoretto: The Artist of Venice at 500. The collection of more than 70 paintings and drawings, many of which will come from the Accademia Galleries, will stay at the Doge's Palace until Jan. 6, 2019, and will head to the National Gallery in Washington in March 2019. To provide new insights into Tintoretto's work, essays by the exhibit's co-curators, Tintoretto expert Frederick Ilchman and Robert Echols, as well as by other Tintoretto scholars, will be published in a catalogue alongside the exhibition.
By Kathy McCabe