Published on Saturday, March 3, 2018 by Kathy McCabe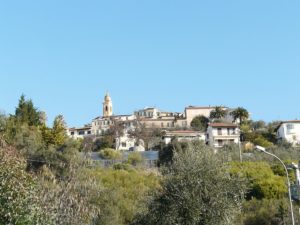 In modern times, most countries are moving away from governance by a monarchy – with the exception of something of a principality in Italy, which adopted a monarchy in 1963 and is now seeking to become a sovereign nation. Seborga, a 5.4-square-mile parcel of land near the French-Italian border and in the region of Liguria, has only 320 residents, but is making its charge for independence known internationally nonetheless.
According to historical documents, Seborga was sold to the Savoy family – which ruled Italy and led the country to reunification in 1861 – on Jan. 30, 1729, but the sale was never registered and, pro-independence activists claim, is therefore invalid. In 1963, Seborga resident Giorgio Carbone discovered this error and launched a campaign for independence. He was elected Prince Giorgio I of Seborga and reigned until his death in 2009, implementing a bureaucratic structure that would allow Seborga to declare independence.
"As a state, we have copies of all the documents that represent the state. We have our constitution, our registries, our driver's licenses, our ID cards, our car plates – everything that represents the principality, like our own coins," Carmela Serra, Seborga's spokesperson, told the BBC.
Seborga mints its own coins, the luigino, by hand. One luigino is worth $6, making it one of the most valuable currencies in the world. The principality also has its own order of chivalry, the White Knights of Seborga, who follow in the tradition of the Knights Templar.
Its current prince, Marcello I, assumed the throne in 2010 and has sent about 25 diplomats abroad to make the principality's presence and situation known. Though Seborga is not officially recognized as a country by anyone, Prince Marcello I says countries where Seborga has a diplomatic presence are supportive. Marcello is also trying to increase tourism to Seborga, whose hills provide views of France, Italy, and Monaco at the same time.
Though Seborga's road to independence will likely face some hurdles, it is supported by a UN delegation that visited the town, giving Seborgans reason to be optimistic.
By Kathy McCabe