Published on Sunday, April 1, 2018 by Kathy McCabe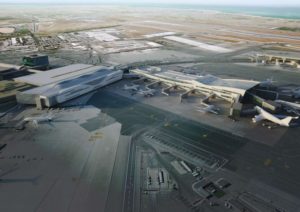 Two leading independent airport organizations have recognized Rome's Fiumicino Airport as the world's most improved airport and the airport with the best quality of services.
Skytrax, an airport rating and assessment company, named Fiumicino the world's most improved airport. Each year, Skytrax reviews more than 550 airports worldwide to determine which one has made the most improvements in the quality of its services for passengers.
The airport service quality award came from the Airport Council International, which interviews passengers to assess the quality of services at more than 300 airports around the world.
Aeroporti di Roma CEO Ugo de Carolis accepted the praise but said, "There is still a lot of work to do because an airport as big and important as Fiumicino is improved only thanks to a daily commitment."
By Kathy McCabe