Published on Saturday, April 7, 2018 by Kathy McCabe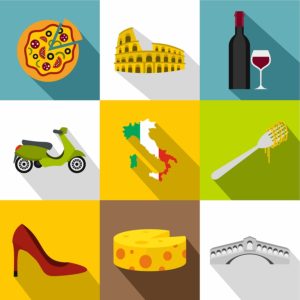 According to a report published by the World Travel and Tourism Committee (WTTC), tourist spending in Italy jumped 6.5% to 39.6€ billion in 2017, making Italy the sixth-largest travel economy in the world. The average increase in tourist spending worldwide was 4.3%.
Travel and tourism in Italy in 2017 was a 223.2€ billion industry, including direct and indirect benefits, and accounted for 13% of the Italian economy. The sector employed 3.4 million people, or 14.7% of the Italian workforce, in 2017; by 2028, that number is expected to total nearly 4 million people.
Gloria Guevara, president and CEO of the WTTC, said, "Travel and tourism creates jobs, drives economic growth and helps build better societies. This is particularly the case in Italy which has some of the world's most famous tourism sites. I commend the Italian government and private sector for their management of the tourism economy – achieving growth 50% than the world average last year – which has enormous potential to create Italian jobs and to be part of the regeneration of the Italian economy."
According to Guevara, travel and tourism employs one in 10 people worldwide and composes 10% of global GDP, which grew in 2017. And the sector is growing: "Over the past ten years, one in five of all jobs created across the world has been in the sector and, with the right support from Governments, nearly 100 million new jobs could be created over the decade ahead," said Guevara.
By Kathy McCabe