Published on Saturday, March 9, 2019 by Kathy McCabe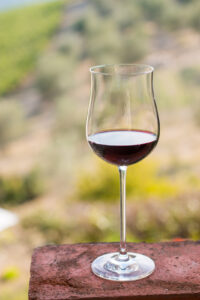 More than Italian 50 wine producers, including vineyards and bottling companies, are under investigation for falsely advertising their wines.
Due to unfavorable weather conditions for wine grapes, recent years' harvests have declined. Investigators allege that to make up for crop shortages, winemakers diluted expensive wines with lower-quality grapes, breaking their commitment to adhere to strict DOP and DOC standards that govern and guarantee the quality of prestigious wines. However, the companies supposedly still marketed the wines as DOP and DOC quality.
Investigators are targeting companies involved at every level of wine production, from winemakers to inspectors that allowed the fraud.
The falsely advertised wine is believed to have been primarily exported, meaning consumers in the U.S. and abroad could be drinking the fraudulent wine. The affected wines come from Florence, Livorno, Modena, Naples, Padova, Pordenone, Puglia, Ravenna, Reggio Emilia, Treviso, Udine and Venice.
By Kathy McCabe