Published on Friday, March 22, 2019 by Kathy McCabe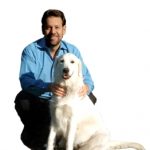 I'm Steve Perillo of Perillo Tours. I'm thrilled to host a video series called Steve's Travel Tips to share all the insider Italy travel tips I have learned over a lifetime of travel to Italy.
In this video, I'm talking about Easter in Italy!  Easter is coming up! No one can celebrate spring and Easter like the Italians, with faith, pageantry and delicious food. Enjoy my Easter in Italy video!