Published on Monday, May 6, 2019 by Kathy McCabe

A message from Steve Perillo:
If you're sad where you are and then you get on a plane to Italy, the sad you in Italy will be the same sad you from before, just in a new place. Does that make sense? – Joe Romano
Joe knows what he is talking about. How do I know? Joe is me! Let me explain.
I woke up on Sunday morning to a flurry of texts and voicemails. No, I had no idea that Adam Sandler would be playing me on Saturday Night Live, or actually playing my alter-ego "Joe Romano," a guy from NJ with a beard whose family has run Italy tours for "two generations" mostly to folks"from Long Island and Jersey."
Haven't seen it? Watch the skit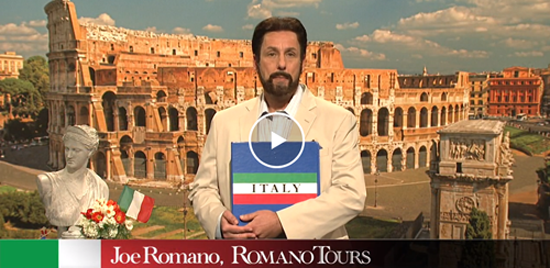 The whole thing was spooky. It was like Adam Sandler read my mind.
Joe says, "There's a lot a vacation can do: help you unwind, see some different looking squirrels." I'm always talking about how Italian squirrels look different – they are more red!
Many thanks to Adam Sandler and Saturday Night Live for the thrill of a lifetime.
You can see the REAL Perillo TV commercial here: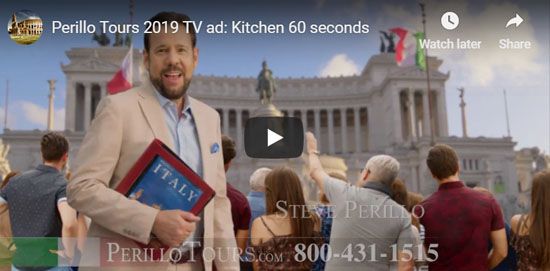 And my friends, if you can accept the fact that I can't change the "sad you", I'd love to invite you on a real PERILLO (not Romano) Tour of Italy.
We take care of everything for you – stay in lovely, centrally located hotels, see the sites with the best tour guides in all the land, eat the food that Italy is known for the world over and experience a particular kind of magic – that hopefully won't make you sad!
I've spent years personally refining them and picking out only the best of the best from the restaurants to the vineyards we visit. If you need help figuring out the best our Italy tours for you, give us a call at 800-431-1515.