Published on Saturday, June 1, 2019 by Kathy McCabe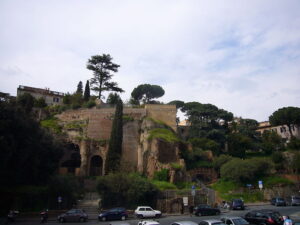 Gucci will pay 1.6 million euros to fund the two-year restoration of Tarpeian Rock in Rome which badly eroded last year. The project, a partnership between Gucci and the Capitoline Superintendency, is called "Tarpeian Rock, Between Legend and Future."
The Tarpeian Rock is located on the Capitoline Hill and overlooks the Roman Forum. The 80-foot cliff was an execution site during the Republic of Rome. Convicted murderers, traitors, perjurors and slaves who committed larceny were thrown off the cliff to their deaths.
The restoration will stabilize the cliffside and reopen gardens that are currently closed to the public.
"The Tarpeian Rock will return to life and, thanks to the splendid setting of the Roman Forum and the Colosseum, will become a unique and evocative place to host important cultural and artistic events," Rome Mayor Virginia Raggi told ANSA.
By Kathy McCabe