Published on Tuesday, January 14, 2020 by Kathy McCabe
Many of Rome's cobblestoned streets will soon be revamped and paved with asphalt to make the roads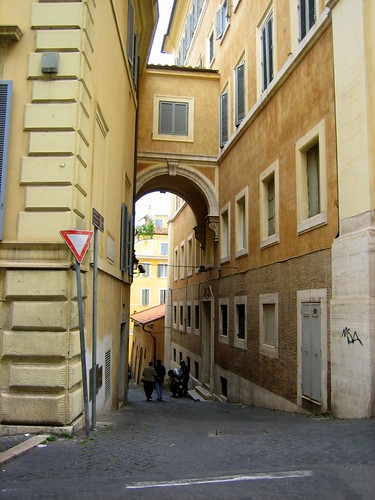 more friendly to drivers. On 68 streets in the historic center, cobblestones will be removed and relocated to 113 pedestrian streets.
Work to remove the sampietrini, as the basalt cobblestones are called, will begin this month with Via IV Novembre, followed by Viale Aventino and Via Nazionale. Pedestrian streets that will receive the cobblestones include Via dei Condotti and Via del Corso.
"For every cobblestone that we remove from one road, we will be re-laying them in another," Roberto Botta, a member Rome's City Council, told Il Messaggiero.
The cobblestoned streets are dangerous for cars when it rains, as the surface becomes slick, and are bumpy to drive over. They are also dangerous for bicyclists, whose wheels can catch on the stones, causing them to fall.
The cobblestones' Italian name translates to "little St. Peters," named after St. Peter's Square, where they were first laid in the 16th century.
By Kathy McCabe
Photo: By Adventures with E&L