Published on Friday, July 1, 2011 by Daniel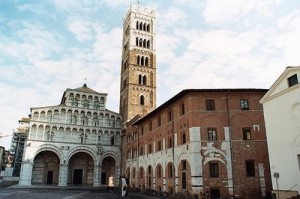 Tired of your tight working schedule and you desperately need a break? Then, go ahead and plan for a short vacation trip to keep yourself away from the busy life! If you're in a fix on choosing the perfect spot for the perfect holiday, then here is a suggestion for you – the magnificent country of Italy! Of all Italy tourist attractions, the hill town of Lucca in Tuscany can be given a try this time.
Comparatively, Lucca is bigger than the other Tuscan towns and is favored as one of the hottest Tuscan vacation spots. From breathtaking landscapes to shopping and eating places, you can find everything that you would expect from a holiday spot!
What make this town worth visiting are its exhilarating spots that you can never think of. You are awaited with a chance to walk around Lucca on top of the Lucca wall, which surrounds the Lucca's historic center. All you need to do to get a spectacular view of Lucca is climb up the 130 stairs of the Guinigi tower.
If you love plants, then spare some time to visit the Lucca's botanic garden! Green houses, herbs, medicinal plants, and a small lake with water plants make this botanic garden a pleasant place to visit. This isn't all! You still have several exciting places to visit, including the Puccini house museum, the Piazza dell' Anfiteatro, and of course the churches in Lucca.
Food lovers are not left behind as the food in Lucca is in fact the best in Tuscany. Enjoy the true spirit of Italy food culture in the restaurants available here. With a mouth-watering range of Italy food recipes to offer, these food outlets are something that cannot be ignored. Apart from the town's favorite dish tortelli lucchese, the Lucca restaurants also offer other specialties, such as baccalà, a soup of farro with beans, and many more.
If you're a true shopaholic, then we should definitely mention that this town is exclusively for you! Although, this town is celebrated for its shopping areas, it is still portrayed as a historical place as you can still find tree-lined walls there.
All set for a Tuscan vacation? Book any of the Italy tour packages offered by Perillo Tours for a unique travel experience.
Photo by:letstraveldworld