Published on Wednesday, June 22, 2011 by JacobMartin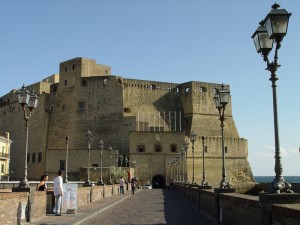 Naples – the picturesque city in southern Italy is a perfect place for a family vacation. You are sure to call it the trip of a lifetime when you return home. Lying between Mount Vesuvius and the Phlegraean Fields, this city is known for its rich culture, great architecture, and interesting gastronomy. You can witness some of the world's most impressive architecture, such as ancient castles, medieval city walls, piazzas, and hundreds of religious structures here. No wonder, Naples is one of the most popular Italy tourist attractions!
Not many know that Naples one of the oldest cities in the world. Founded around 500 BC, Naples has seen great changes in civilization. The magnificent architectural churches in Naples were built by great artists in different eras. Some of the oldest churches here include the Duomo di San Gennaro and the San Giuseppe dei Ruffi. The awesome sculptures, statues, painted ceilings, and mosaics in these structures make you think far beyond religion! Save some time to explore the Orto Botanico in Naples, which houses exotic plants from all over the world! There is so much to see while you travel around Italy.
You cannot just return home without visiting Pompeii and Herculaneum. These two cities were wiped out by massive volcanic eruptions, and seeing the plaster casts of the victims will send chills down your spine. You can also see impressive villas with amazing Frescos in Pompeii that were built by ancient Romans. A large part of Herculaneum is still buried and art treasures are still to be found!
Saturated with history? Let's talk about Italian food recipes! Pizzas appeared in Naples around the 16th century. It was a flatbread covered with white sauce, oil, cheese, and fish, and became very popular after Chef Raffaele Esposito made it for the Queen consort of Italy! Get to experience the real taste of pizza when you tour travel around Italy.
The historic buildings lined along cobbled streets bustling with activity create an intoxicating feel and you'll find it hard to get back home. Log on to PerilloTours, the best travel guide to Italy that offers various Italy vacation packages!