Published on Wednesday, July 27, 2011 by Kathy McCabe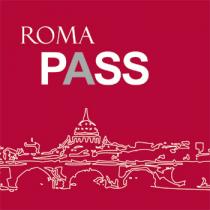 Who wouldn't like to save a few dollars — or euros — while visiting Italian cities? Special city cards for tourists, which usually include discounts on public transportation and museum admissions, can be worth using when you are visiting Italy.
For example, the Roma Pass which is valid for three days at the cost of 25€ gives you free admission to your first two sights or museums and then discounted prices on the rest you visit during three days. If you visit the most expensive sights first, such as the Colosseum at 12€, the pass can really pay off.  It also includes three days of transportation with unlimited rides on Rome's metro or bus system.
Here are some of the other Italian cities offering special city cards.  These also available through packages on ItalyVacations:
Florence – www.firenzecard.it
Naples – www.Napoliartecard.com
Orvieto – www.Orvienet.it
Padova – www.Padovando.com
Rome – www.Romapass.it
Trieste – www.Triestetourism.it
Turin – www.Turismotorino.org
Venice – www.Venicecard.it
Verona – www.Portale.commune.verona.it
By Kathy McCabe
Taking your first trip to Italy? Learn everything you need to know when you get your FREE copy of The First Timer's Guide to Italy by ItalyTravel.com contributor Kathy McCabe.
Ready to plan your Italy vacation? Perillo Tours has been leading group trips throughout Italy since 1945 and ItalyVacations.com can custom design an independent itinerary for your dream Italy vacation!