Published on Tuesday, August 30, 2011 by JacobMartin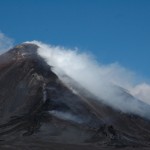 A trekking expedition is always fun, especially with your family or your close set of friends. Discovering some of the most unusual sights in the presence of the company you love can be absolutely exhilarating. Italy offers you such an experience!
Sicily is home to two of the largest volcanoes of Europe – Mount Etna and Stromboli, offer an exciting and challenging way to discover the natural wonders! The island of Sicily is often frequented for its raw beauty, extraordinary gastronomic delights, and breathtaking architecture. That apart, trekking in Sicily, especially to the Italian volcanoes has always been a hot favorite among tourists.
Mount Etna: Dwelling on the coast of Sicily near Catania, Mount Etna is alive and kicking! Here all volcanoes are easily reachable and offer easy access to their summit craters as well. It is preferable to go trekking in Sicily during daytime. Though the volcanoes seem calm, they still emit gases. So, make sure that you hike in groups, with the accompaniment of an expert mountain guide. You can start your trekking voyage either from the north-Linguaglossa or the south-Nicolosi.
Stromboli: The next Sicily volcano in your itinerary should be Stromboli, one of the seven Aeolian Islands. You can reach this volcano by boat from Milazzo. The first spot that any guide would show you is the Sciara del Fuoco. It is a vertical pipe that oozes oodles of lava into the sea. While you progress from this Italy adventure spot, be a little more cautious as you can feel the ground shaking and making loud noises every now and then.
Before trekking, it is highly essential that you take some precautionary measures although you are accompanied by a guide,
• Carry plenty of water and snacks.
• Wear warm clothes to withstand the cold.
• Carry a torch and a first aid kit.
• Call 113 if you have an emergency.
• Have knowledge of which plants and animals to avoid while trekking.
To make trekking to these Italian volcanoes all the more exciting, book your trip with PerilloTours.com.
Photo By:maggiesfarm