Published on Tuesday, September 6, 2011 by JacobMartin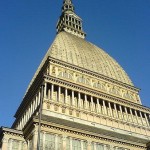 Torino is one of the major business centers of Italy. But, what many of us aren't aware of is the city's stunning architecture reflecting its past glory. With ancient porticoes, arcades, parks, and palaces scattered across the city, you will discover the past visiting them! Save a couple of days exclusively for this northwestern Italian city when you're heading to Italy for a vacation. Great food, tasty wines, and impressive architecture, Torino is worth an extended stay! Let's see what the key Torino tourist spots are.
• When it comes to the city's architecture, the Baroque and Rococo buildings get the limelight. These buildings brim with artistic sculptures, paintings, and other impressive works of art.
• The Mole Antonelliana, Italy's Eiffel Tower as it is known, is the major landmark of Turin. Housing the Museo Nazionale del Cinema, this building is a one-stop destination to learn about the Italian movie industry. Despite its historic relics, the museum is celebrated as one of the tallest buildings in the world. Tourists can view the spectacular stretch of the city, the splendid Alps, and the sunny Po valley from above the Mole. There's an elevator that takes you to the top!
• The Palazzo Carignano is yet another historic Torino tourist spot at the center of the city. Built by the native architect Guarino Guarini, this building was the private residence of the Princes of Carignano. This gorgeous architectural building now hosts the Museo Nazionale del Risorgimento.
• The medieval village in Turin is something no tourist would ever miss. Created initially for a general exhibition, the village is a part of Turin today. It was built by the famous architect Alfredo D'Andrade and contains some of the archaeological relics scattered across Liguria and Valle d'Aosta. The 19th-century style castles contain prisons and secret passages to capture the true essence of medieval times.
The Duomo di San Giovanni (the place where the Shroud of Turin is kept), the Basilica di Superga, and Valentino Castle are some other Torino tourist spots displaying beautiful architecture. Enjoy visiting all these places without hassle – visit PerilloTours.com for exciting Italy vacation packages!
Photo By:my-italy-travelguide.com