Published on Saturday, October 15, 2011 by JacobMartin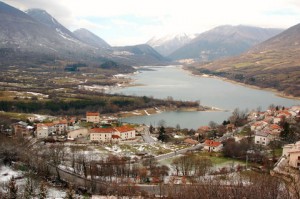 Can any nature lover resist the temptation of a vacation surrounded by the wilds? Even if you are not a hardcore nature enthusiast, you will not be able to resist the charm of the natural beauty of Italy. It is a naturally blessed country that knows how to keep its resources in pristine condition.
A vacation in any of the below mentioned Italian national parks will be an experience you will cherish for a lifetime.
Abruzzo National Park: Unlike the rest of Italy, Abruzzo is more of a fairytale land, a place where you will find whimsical castles amidst wilderness. Most of the national park is covered by a forest of beech, fir, pine, oak and other trees. This forest is inhabited by small groups of endangered species such as the Apennine wolf, Marsican bear, fox, mountain goat and Apennine lynx, and other wild species that mark the wildlife of Italy.
Maddalena Archipelago: Unrivalled natural beauty and a protected coastal area make this park in Sardinia different from other Italian national parks. The highlight of the park is its marine area that protects marine mammals. Visitors get a visual treat at the dolphin research center through an informative and fascinating trip to discover the world of dolphins.
Circeo National park: Lying 100 km south of Rome, this park has several visitor centers of varying ambience. Enriched by archaeological and prehistoric finds, its wildlife enclosure has an abundance of a whole bunch of biome, with fallow deer and wild boars being the major attractions.
Sila National Park: Encompassing some of the breathtakingly area in Calabria, the park has a large variety of protected native and migratory wildlife. With the most wonderful flora and fauna among the parks in Italy, the visit to the park is something you will cherish and would love to repeat.
If you visit any of the national parks in Italy, it would be a memorable experience irrespective of where you choose to go. The Italians are a wonderful bunch of people, and the Italian food is one thing you wouldn't want to miss on a tour to Italy. Great online tour packages are provided by PerilloTours.com to help you make the best out of your vacation.
Photo By: lifeinitaly.com