Published on Sunday, October 23, 2011 by JacobMartin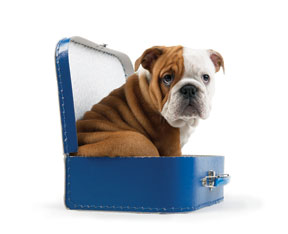 Are you one among those many people who is obsessed with your pets? Then it will be really hard to leave them under the supervision of your friends or relatives. So, take your pets along with you for an unforgettable vacation in Italy. Here are some pet travel tips that will guide you while heading to Italy:
>> Get veterinary certificate from a licensed veterinarian stating that your pet has been vaccinated against diseases like rabies. You have to get it at least 30 days before the trip. This is applicable if you are traveling with pets are over three months old.
>> This passport or certificate must be in both in Italian and in your native language.
>> Carry pet carriers that have proper space, and tagged with your name, address, travel destination, pet's name, pet's gender, species and health conditions.
>> It is advisable to implant a 15 digit ISO compliant microchip in your pet, to claim ownership in case you lose your pet while traveling or in Italy.
>> Your pet's disposition will be reviewed in the airport, so make sure that your pet does not act violently.
>> You can fly with your pets only if they are smaller. Bigger pets can travel via cargo.
>> In Italy, there are many pet friendly hotels and villa rentals. You need to contact and make advance reservations before you and your pet reach the destination.
>> Taking pets to Italy is fairly a great idea as there are numerous beaches for your pets to run and play around.
>> There is no charge for travelling with small pets like cats or dogs on an Italian train. An important note is that cats and dogs that weigh more than six kilos will not be allowed on Italian trains.
>> You will have to buy a reduced price ticket to travel with medium or large dogs on certain trains.
Flying with your pet doesn't have to be stressful. Just get help from ItalyVacations.com.
Photo By: dogfriendlyvacationspots.com