Published on Sunday, October 2, 2011 by Kathy McCabe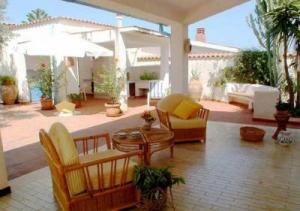 How many of us dream of being Italian or living in Italy? While those dreams may not become realities, the dream of living like Italians — at least for a week or two — is much easier to achieve. And the best way to do this? By renting an apartment or renting a villa in Italy! Have you read the book "Under The Tuscan Sun" (or seen the movie)? Well, you can enjoy an experience like that (minus the home renovations) when you rent a place instead of staying in hotel. Here are some of the advantages of renting an Italian villa:
Live like an Italian. Many people who rent villas in Italy say they enjoy the informality and closeness to Italian life as well as the ease of daily decisions and adventure of living-like-a-native .
Yet, there's always someone to call. It isn't like you are totally on your own because any reputable Italy villa rental agency is going to have someone on call 24-hours per day to fix something if it breaks, help you get into the unit, if you lose a key, etc.
Often you can save money. Groups of friends and family find it less expensive to rent rather than book rooms at a hotel. Even couples can save money with a small rental. In addition, there are fewer restaurant meals to buy. On the other side of the balance sheet, there's often the need/expense of renting a car and additional expenses of additional items like heating.
Unpack once and that's it!
You can whip up an Italian meal — in Italy! Imagine making your favorite Italian meal in your own Italian kitchen and eating it on the terrace of your rental as you watch the sun set over the countryside. Bellisimo!
If you're ready to book a villa in Italy, click here.
By Kathy McCabe
Ready to plan your Italy vacation? Perillo Tours has been leading group trips throughout Italy since 1945 and ItalyVacations.com can custom design an independent itinerary for your dream Italy vacation!
Taking your first trip to Italy? Learn everything you need to know when you get your FREE copy of The First Timer's Guide to Italy by ItalyTravel.com contributor Kathy McCabe.