Published on Sunday, November 13, 2011 by JacobMartin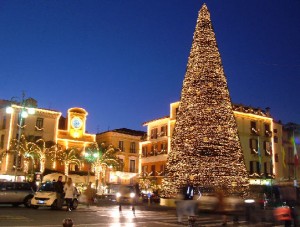 Plan to spend your Christmas in the beautiful country of Italy this year! With tradition in one hand and celebration in the other, no one can miss Christmas in Italy for their nativity in celebration. Normally, for people of all ages, Christmas is a festival of enjoyment and fun. If you spend your Christmas in a picturesque place like Italy, then it is surely an icing on the cake.
Why go to Italy for Christmas? If this is the question you are pondering with, then you should know how Christmas is celebrated in Italy. Christmas in Italy begins from 6th of December (St. Nicholas Day) and continues through the Epiphany on January 6th.  You will see nativity scenes or presepi everywhere in Italy. Italians traditionally eat seafood on Christmas Eve.  
Christmas is the right season to visit Rome for its must-see Christmas sights. One cannot miss to see the huge Christmas tree that's erected in Saint Peter's Square  in Vatican City every year. There's also a Christmas Market in Piazza Navona.  in  If you are looking to party with music and dance then be a part of the world class music festival in the beautiful city Umbria during Christmas.
Craving for a visit to Italy this Christmas? Then all you have to do is contact any of the best tour providers like the PerilloTours.com and get ready for the memorable celebration of Christmas in Italy.
Photo By: travelitalytravel.com