Published on Tuesday, December 20, 2011 by Daniel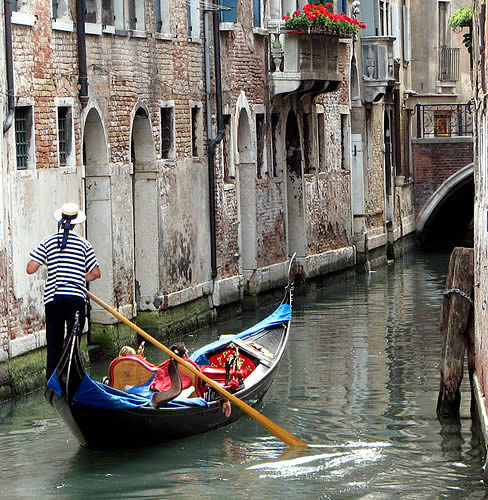 Venice – an ancient and beautiful city is a popular Italian tourist destination for people from all over the world. Each visit to the city will give you a fresh experience. For instance, the Venice gondola ride will reveal new facets of  Venice each time you take a ride.
The beauty of Venice rests in its palaces, churches and museums. The churches in Venice not only hold a glorious past but are also enriched by valuable art works of past masters.
The city of Venice is actually an archipelago with several lagoons and many canals, overrun with bridges. So rather than using the usual modes of transport like car, bus, and trains for sight-seeing, it would be great if you take a Venice gondola ride. Sliding through the waters in the long narrow flat-bottomed boat never fails to thrill you.
One of the first places you can visit is the Murano.. It is also known as 'Glass Island', after the Venetian glass factories that can be found in this island. In order to reach the Murano Island, you can take a gondola from Fondamenta Nuovo. During this Venice gondola ride, you will be able to see Venice's cemetery – The San Michele Island, where many famous people are buried.
In Murano, there is the must-see Glass Museum which is witness to the interesting story of the evolution of glass. From here, if you walk a short distance, you can witness one of the ancient churches in Venice, the Basilica die Santi Maria e Donate, built in the 8th century
Burano  is another enchanting island in the lagoon of Venice. This island houses monuments such as Lace Museum and the Church of San Marino. Another interesting island is the Torhello, a serene and romantic Venetian island where you can see the archaeological proof of Venice's ancient glory. This island can be reached from Fondamenta Nuovo.
If you are eager to travel around Venice in a gondola, taste its cuisine and revel in its history, plan your visit to Venice with ItalyVacations.com or a tour with PerilloTours.com.
Photo By: weddinglistco.com.au