Published on Friday, January 6, 2012 by JacobMartin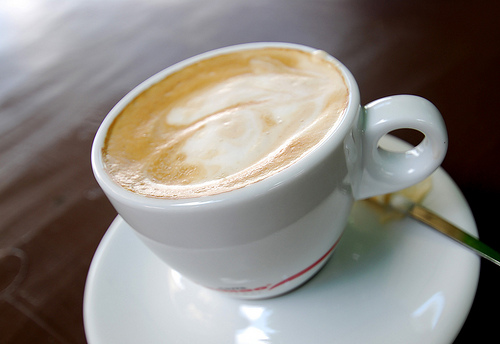 Are you a coffee lover? Then, Italy will be a paradise for you. There are a variety of Italian coffee drinks, each with unique ingredients. . Coffee in Italy is so popular that it is known as the national breakfast.
It is really amazing to know how many different types of coffee are available in Italy. You will find an Italian coffee bar on every corner in Italy.  Below are some of the most popular Italian coffees:
Caffe:
Popularly known as the 'espresso', it is a small cup of very strong coffee with a cream top up. You might find it a little bit bitter due to its high caffeine content, but once you finish, you will ask for more from the 'barista' (Italian espresso machine operator). If two espressos are delivered in one cup, it is called a 'caffe doppio'. It is the base for most Italian coffee drinks.
Cappuccino:
The casual observer thinks the cappuccino is a blend of espresso with steamed frothy milk. But in Italian coffee bars they take great care as to put 1/3rd of steamed milk before filling another 1/3rd with frothy milk. Italians take the cappuccino only for breakfast. The name of the beverage changes as you travel to southern Italy, where it is called 'cappuccio'
Caffe corretto:
A drop of liquor is mixed in a cup of espresso to create this strong beverage. You can enjoy a caffe corretto with liquors such as grappa, sambuca, cognac and rum. To enjoy the perfect cup of café corretto, Italy is the best place.
Latte macchiato:
In Italian, latte macchiato means stained milk. It is because of the fact that rather than adding milk to espresso, it's done the other way around. The milk gets stained by the espresso poured into the cup. This lends the drink a special flavor and makes it visually appealing.
Caffe Freddo:
This coffee tastes more like normal coffee except it is served cold or lukewarm with a small quantity of milk. If you want to add more milk to your coffee, just say "il latte a parte".
Tempted to taste these Italian coffee drinks in an Italian coffee bar? Then, visit PerilloTours.com and pick up your exciting tour package to visit Italy and taste exotic Italian coffee.
Photo By: my-bellavita.com