Published on Friday, January 20, 2012 by JacobMartin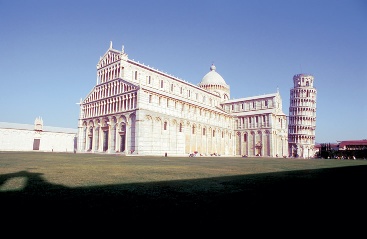 For some a lifetime is not long enough to discover and experience Italy, every visit brings out much more to enjoy. Italy is known for great food, culture, architecture and renowned history.
Listed below are 10 fascinating things to do in Italy
Have Pizza in Naples
Considered to be the birth place of pizza, which is consumed by millions of people today, Restaurants here offer pizza's in a wide range of flavors. Naples is also the birthplace of pasta, mozzarella and flavored ice cream.
Sunbathe on Sardinia
The second largest island of Italy, Sardinia attracts tourists all over Europe. It is hard to imagine a more tranquil place on earth. Sardinia possesses pleasant climate throughout the year. Sunbathe in the pristine sand beach and taking a hike to nearby hills are must do things in Italy.
Taste the gelato
Experience the delightful and delicious gelato. Intense flavors and balanced sweetness marks the experience of a gelato. You might get one in your local area, but the experience of having one in Italy gets you hooked forever.
Hike in Mount Vesuvius
The only active volcano in Europe, although it has never erupted for the past fifty years, it remains one of the highly visited tourist sites. Vesuvius attracts hikers from all over the world, for the breathtaking view it offers from the top. It takes just twenty minutes to complete the hike, which is 3280 feet, which suits amateur hikers.
Experience the Venice Gondola Ride
Perhaps the most romantic experience you can ever have in Italy. Ride through Venice in a gondola, a thin wooden boat. Glide through the Grand Canal to experience the beauty of Venice. Aromatic cafes, singing gondoliers and the beauty of Italy, Venice gondola ride offer exhilarating experience you can never get in any other part of the world.
Visit the Leaning tower of Pisa
The leaning tower of Pisa was built during the 12th century, planned to be vertical it started to lean during construction itself. This made it one the architectural wonders of the world. Climb through the 293 stairs of the tower, to get the splendid view of the city from the top and admire the architectural marvel of the tower.