Published on Wednesday, January 4, 2012 by Daniel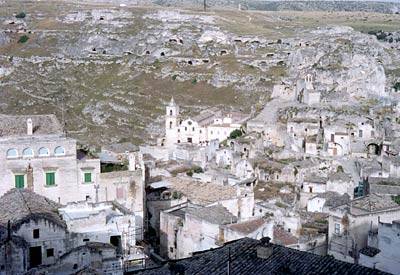 Italy offers so much variety in terms of sites to visit,  including museums, palaces, churches and historic sites.  Tourists visiting Italy often restrict themselves only to the big cities. The reason is clearly ignorance or lack of information of the wonders the smaller cities in Italy hold.
One such small historic Italian city that is a must-visit is Parma in northern Italy. Parma's 12th-century Romanesque cathedral is a must-visit for art and frescoes.
Padua is yet another small Italian city close to Venice that certainly calls for attention. This beautiful city has the Scrovegni Chapel, which houses the infamous frescoes of Giotto. It is also home to the very famous University of Padua, which boasts of having Galileo Galilei as one of its lecturers. You could take a leisurely walk in the Europe's first botanical garden or offer a prayer in the Basilica di Sant'Antonio, which is a major attraction in Italy.
Get in touch with your inner caveman in Matera, a unique little southern Italian city. The Sassi di Matera are famous old, cave shelters. Though most of the houses and rock churches are empty, some of them are being renovated to cave hotels.
On the Adriatic Seas,  Ravenna is home to  eight World Heritage Sites. This city exhibits strikingly beautiful 5th and 6th century mosaics walls in its churches and monuments, making it one of the top cities to visit in Italy.
Another small city that will take you by surprise is Mantova. Hugged by three lakes, Mantova or Mantua, located in northern Italy, has several breathtaking locales. As the home to the rich Gonzaga family, who preserved great Renaissance works, Mantova used to be the cultural-musical hub of the country and played a major role in the history of Opera.
Now that you have an idea what these small yet wonderful cities have in store, wouldn't you like to be embraced by these warm little  Italian cities? Then, select exciting Italy Tour Packages from PerilloTours.com and get a glimpse of little known Italy.
Photo By: goitaly.about.com