Published on Monday, January 30, 2012 by Daniel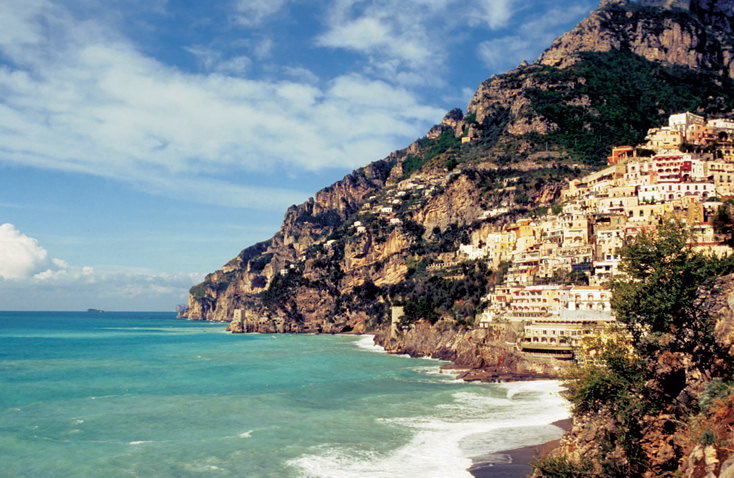 Blessed with unique landscape and a wonderful coastline, Italy is a paradise for tourists. The best beaches in Italy in particular are alluring. The unique features of each beach will make it difficult for you to decide as to which one to visit during your Italian vacation.
Italian beaches are fun for everyone from party lovers to relaxation seekers.  It is quite difficult to point out any five beaches as the best ones, but here are 5 beaches which to tourists are like light to flies.
The Amalfi Coast: With an enchanting view of jagged cliffs and blossoming flowers, the Amalfi coast is regarded by many as the most beautiful stretch of coastline in Italy. For its rugged terrain, picturesque landscape and towns, the coastline is listed by UNESCO as a world heritage site. Erosion might have destroyed most of the Amalfi coast beaches but some private beaches at hotels and clubs remain.
Bidderosa Beach: Situated in Orosei, this beach is under environmental protection due to the pond of Curcurica. You will have to book at the Guiso museum to go to the beach, but it is worth visiting because of the beautiful shore characterized by silver sand and clear turquoise water.
Cala Luna: It is considered by many as Italy's most beautiful beach. The turquoise and emerald waters are so inviting that you will want to plunge into the water the moment you see it. You can also resort to other activities such as sailing and kayaking.
Capri: A favorite Italy travel destination since the ancient Roman times, the coast is known for its sandy beach. Still, there are numerous pebbly coves and bays which attract plenty of attention. Marina Piccolo is one of the best known beaches in this coastline. You will be able to reach there by bus.
Tropea Beach: A gorgeous setting with green waters, sandy beaches and bays, the Tropea beach is one of the best beaches in Italy. There are plenty of palaces and churches in the beautiful town of Tropea, all of which adds charm to the awesome beach.
Your Italy beach vacations will be colorful and entertaining. There will be plenty of delicious food, and adventure sports. So, why wait? Plan a tour with PerilloTours.com who has some amazing tour packages.