Published on Wednesday, January 18, 2012 by JacobMartin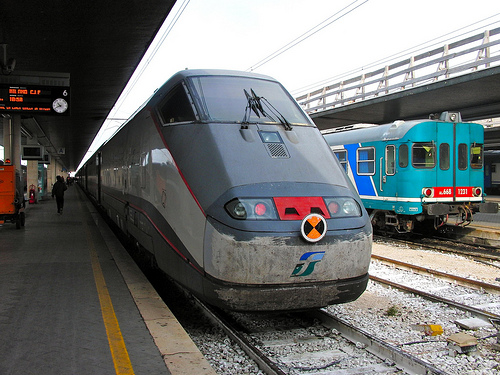 Can't afford your dream trip to Italy? Stop worrying and start exploring the country of vigor in cheap Italian trains. This cost-effective mode of travel takes you to those enchanting Italian cities with ease.
For a starter, grab yourself an Italy Rail Map to know about the rail routes. It is such a simple and essential step for train travel in Italy. The railway system in Italy is impressive and extensive. So, it is better to get an idea about Italian rail routes.
After deciding your destination with aid of the route map, now, it is time to decide on which type of train you are going to travel in. There are four types of train travel in Italy. They are categorized based their speed and rates as following.
Alta Velocita (AV) – It is the fastest and exclusive train in Italy, but it is rather expensive than the rest. If you prefer to reach your city soon, you can reserve AV trains.
Eurostar (ES) – It is the second fastest train in Italy. It is comfortable, fast and expensive – but not as much as AV. It covers most of big cities and also requires reservation.
Intercity (IC) – It is not as fast as AV or ES; hence, it is not expensive. It runs through most cities, but it is always safe to reserve a seat in any form of Italian train travel.
Regionale – This is the slowest and cheapest Italian transportation. It connects all smaller cities with bigger cities.
Once you settle with the type of train you want to hop on, the next task is buying the tickets. There are so many ways to buy tickets for regional trains in Italy such as get it from the ticket window in stations; use ticket machines; book online; get it from reliable ticket agents. Once you are done with it, check out the schedule board in the stations to know when your train's arrival and departure. And don't forget to validate your ticket in small yellow boxes at the station, which print date and time of your journey. If you skip this step, you will be fined.
Though Italian Train Travel is cheap, do not take it for granted. Get complete knowledge about Italian trains and plan your trips with PerilloTours.com. Reach your destination safe and sound!
Photo By: crossingitaly.net