Published on Monday, February 13, 2012 by JacobMartin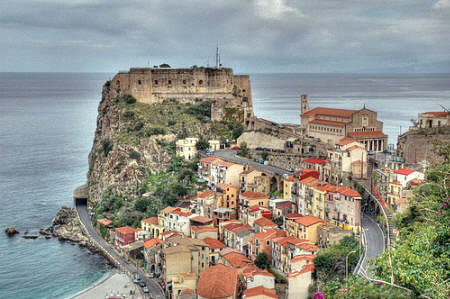 Honeymoon is the best time for a newly married couple to spend some valuable time together. For the most memorable time you need to settle on the right place. One such place that attracts couples is Calabria, a perfect romantic getaway in Italy, located at the "toe" of the Italian Peninsula. Its breathtaking beauty will spice up your most romantic holiday.
Destination Calabria – A scenic beauty
As love and lust is on the higher side of the newlyweds, a place like Calabria will serve as a paradise for them. You will not be able to resist this beautiful panorama of nature. Hold your partner's hand and take a long walk along this landscape that is mixed with seashores and rugged cliffs.
Destination Calabria – Special activities
Exciting activities like skiing, scuba diving, hiking and more top the list of couple vacation ideas. Calabria is a hot spot for a host of adventurous activities. The mountains of La Sila serve as a popular skiing destination during the winters. On the other hand, warm seas of Calabria provide the chance to explore the flora and fauna along with some wrecks dating back to the Roman times. Alternatively, there are ample of places to hike in Calabria. Explore the mountains by foot with your partner. These mountains give you an opportunity to paraglide in the two-seater gliders and view the beauty of the coast along with your partner.
Ruins of the past – Calabria Italy Facts
Apart from the natural backdrop you get to see the old ruins of the Greek history and some rustic hamlets. Explore these underwater ruins near the shorelines, portraying the Greek heritage. The other must visit places include, the oldest city – Reggio, Gerace – a beautiful medieval city, Sybaris – a scenic village and many more.
Accommodation has never been a problem in Calabria. You can select your stay from the wide options like rental apartments, holiday inns and villas. Celebrate this Valentine's Day with your partner in Calabria. Plan your Italy travel tours with PerilloTours.com and make your romantic getaway to Italy, a vacation to remember.
Photo By : iho-ohi.org