Published on Wednesday, February 1, 2012 by JacobMartin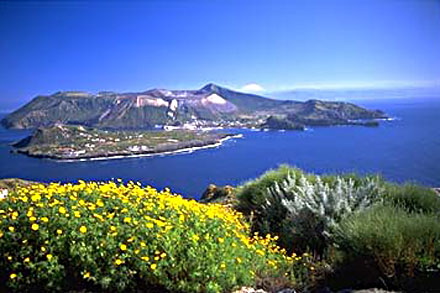 Whether you want to soak in the sun, relax on the beach, or taste some of the world's best wine, Italian islands have it all. If you are planning a few days off your busy schedule, then an Italian island vacation would be the best way to unwind!
There are a number of Italian islands in the Mediterranean Sea. Prominent ones include Sicily, Sardinia, Capri, Ischia,  Elba and Giglio.  Here are  some insights on these amazing Italian islands!
Sicily:
Sicily is not only the island of Italy, but also the largest in the Mediterranean. Sicily comprises of f14 daughter islands of untouched beauty, such as the Aeolian Islands.  Sicily is particularly famous for some of the best beaches around the world. With fun-filled beach activities and sports, Sicily is definitely a hot destination for beach lovers!
Sardinia:
Sardinia is the second largest Island of Italy with typical Mediterranean climate. Apart from picturesque beaches and untamed mountains, archeological sites and remains make it a place worth touring. Cagliari, the Island's capital can be reached through air and is a good place to start with!
Capri:
Capri Island in Italy is a perfect combination of sun, sea and romance! This dramatic island with its unmatched scenic beauty is overrun with tourists all the time. You can reach Capri through frequent ferries and hydrofoils from Naples and Sorrento. Piazza Umberto is Capri's nerve center with amazing bars, restaurants and cafes. Capri also boasts of interesting night life with major clubbing activities. Don't miss out to shop for exclusive inimitable local perfumes that are often considered a collector's item. Marina Piccola, the largest beach on the island is a must visit.
Giglio:
This beautiful italian island is just off the coast of Tuscany.  Its mild climate and fascinating natural beauty invites hoards of foreign travelers. The sea is a beautiful emerald green with splendid marine life. Snorkeling, diving and hiking are the most famous activities of the island. It is a perfect holidaying sport.
Give your mind, body and soul an enchanting experience by visiting these incredible Italian islands. Visit PerilloTours.com to make your Italy travel tours comfortable and fun-filled!
Photo by:itravelmags.com