Published on Friday, February 24, 2012 by JacobMartin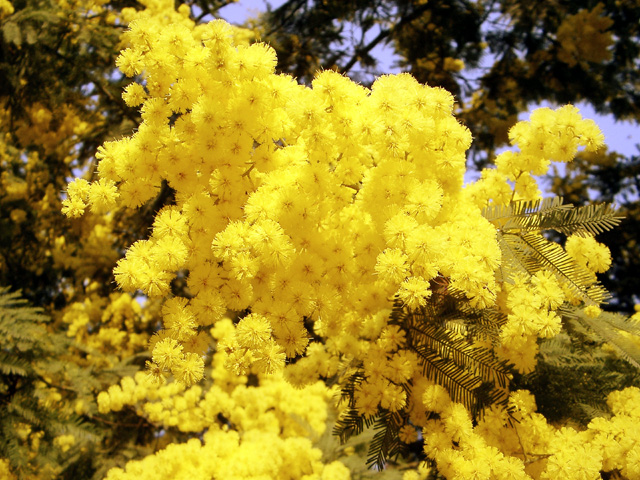 Are you the kind who likes surprises in every possible sense? Then, pack your bag and head to Italy in March. The unpredictable 'shoulder' season' that balances fall and spring like an expert trapeze artist will satiate the thirst of the adventuresome. No doubt, Italian March is synonymous with lovely weather, fun, fabulous festivals and affordable prices.
La Festa Della Donna: Just like every other country, March 8th is when the Italian men celebrate the women in their lives. Italian Women's day celebration stands out for its rich tradition. The day begins with the scent of yellow mimosa flowers, which symbolize female solidarity. Men give branches of these pretty blooms to women as a token of their affection.
Wine in Springtime: Italy is a fascinating country that dedicates a festival solely for wine in Rovescala, on every weekend of March. The wine festival is an apt spring vacation idea as it is full of upbeat parades, musical shows, events about old-world agricultural machinery, thrilling rifle shooting parties, and most certainly, wine-tasting of the acclaimed wine – Il Bonarda.
Palio dei Somari: On March 19, various neighborhoods gather in Torrita di Siena, a village near Siena, Tuscany for an amusing donkey race. The festival honors St. Joseph. The fun race between donkeys is an event that must be experienced to fully appreciate it. Besides the race, Palio dei Somari is the place where various contradas in vibrant costumes and mascots compete with each other to win a grand prize.
Festa della Primavera: This folk festival is a special event in March to welcome the much-awaited spring in style. The sole purpose of the festival is to celebrate regional flavors with artichokes, beans, and other seasonal vegetables as its major raw materials. The day is packed with rural musical events, delicious foods, and bold activities such as horseback riding, quad, jeep and mountain bike tours, treasure hunts, and a horse rodeo.
Pasqua: Easter in Italy is known as Pasqua. A statue of Jesus or the Virgin Mary is paraded through the streets. The most acclaimed Easter celebration takes place in Enna, Sicily on Good Friday. The parade is carried out by more than 2,000 friars. A traditional Italian Easter cuisine is prepared with Colomba – a type of sweet bread, artichokes, roasted lamb, and luscious Easter chocolate eggs. Sometimes Easter falls in March and sometimes it falls in April.
No matter which month of the year you are planning to visit Italy, join an escorted Italy tour with Perillo Tours or have ac custom Italy trip planned by ItalyVacations.com
Photo By : italianiamadrid.it