Published on Wednesday, February 15, 2012 by Daniel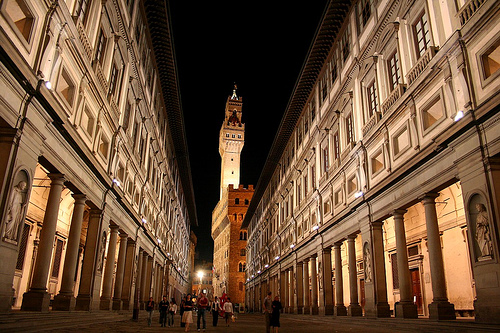 Are you a lover of architect? Do you love to visit places that are famous for their architectural work? Then, you must make a trip to Florence in Italy. Florence is one of the major Italy tourist attractions where the Renaissance began. Italian Renaissance architects were responsible for the revival of Classical architecture of Greek and Rome and hence here architecture flourished.
In Florence, you can see some of the famous public buildings, churches and houses constructed with Romanesque or gothic architecture. The gothic structures in Florence are made of native stones, which will definitely surprise you.
Many of the world's famous artists studied and worked in Florence that led to the creation of various masterpieces. Art and architecture flourished in Florence because of the financial support and patronage they received from the public. Renaissance people had a passion for architecture, which encouraged the architects and provided them livelihood. Given the amazing architecture of Florence, it would not be wrong to call it as one of the most beautiful cities in the world.
Florence has been a major place of tourist attraction. San Spirito church can be placed first in Italy tourist attractions. The liberal contribution made by the people was one of the major reasons to construct this San Spirito church. Its dome was designed by Brunelleschi and its internal painting still stands as an excellent example of art.
Florence's cathedral, officially known as 'Basilica di Santa Maria del Fiore', is the second most important place. It is one of the masterpieces of the Italian architecture. Its basic architecture was designed by Arnolfo di Cambio and it still stands as a monument that touches the skyline.
There are a lot more amazing works that add to the architecture of Florence. Places like Laurentian Library, Palazzo Strozzi, Pazzi Chapel, Ospedale Degli Innocenti etc. are a must visit places in Florence. The common features of the renaissance architecture are imparted in the construction of these monuments. The huge domes with paintings and decorations on the ceilings, long stained glass windows, clustered columns and spires on top of the building make them stand as a symbol of renaissance architecture.
Ready for a tour of Florence? Visit PerilloTours.com or ItalyVacations.com to get started!
Photo By : imaginitaly.com