Published on Tuesday, March 27, 2012 by JacobMartin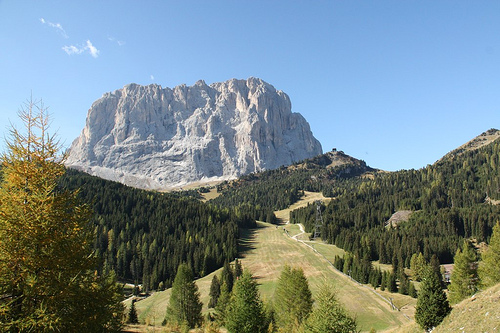 It would not be wrong to say that spring is the prime time to visit Italy. Good climate, string of festivals, celebrations, beautiful flowers and the list of reasons just goes on.
Weather in March is chill and at times windy and rainy too. But still Italians are ready to welcome the spring with festivals and events in this unpredictable weather. March begins with women's day festival where men bring flowers to women in their lives. Other festivals and events like, wine in the springtime, commemoration of Caesar's death, Saint Patrick's Day, feast day of San Giuseppe take place during the month of March.
April weather in Italy is much warmer than March and hence people flock to tourist spots. Easter in Italy is the second important festival after Christmas since it is the resurrection of Christ. After the forty days of lent season, everyone looks forward to celebrating Easter. A huge decorated wagon is dragged through Florence behind a fleet of white oxen. Easter dishes differ from place to place but some basic ingredients are very common. Eggs and roasted baby lamb are considered as symbols representing renewal of life and birth.
Italy in April is filled with important dates and events that include Italian liberation day on 25th Palio Della Rana, Il Giuramento di Pontida, Rome's birthday on 21st, Saint George's Day, Festival of San Marco and many more.
The month of roses, May has a warm climate and is slightly crowded than March and April. May begins with a public holiday as it is the day of workers. Italian calendar for the month of May is again filled with events and festivals that include John Paul II Beatification ceremony, the Sagra di Sant Efisio, ring race and procession, Calendimaggio, the Risotto festival, the snake handlers' procession, and the wedding of the trees.
Every day of spring in Italy is packed with festivals and feasts. Now, all you have to do is just pack your bags and get ready for the vacation. But, follow some of the Italy travel tips from PerilloTours.com before you proceed with your vacation.
Photo By : zurika.com