Published on Friday, March 30, 2012 by Daniel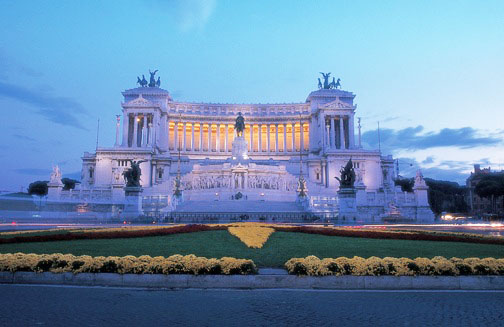 Celebrations in Italy are not a rarity, and if you are in Rome on April 21st, then you can very well be a part of some exciting celebrations. Yes, the Eternal City, Rome is turning 2765 years old city on the 21st of April. Romans commemorate this day as the birthday of Rome, which was founded by Romulus in 753 B.C.
Romans have a very interesting story behind the founding of Rome based on the legendary story and the calculations of Lucius Taruntius Firmanus, a Roman astrologer and mathematician. According to it, the foundation of Rome began when the twins, Romulus and Remus were born to the pagan god of war, Mars and to the Vestal Virgin, Rhea Silvia. The twins were rejected by the king and were thrown away on the Tiber River banks. A she-wolf raised by a shepherd saved the twins. It is a legendary belief that Romulus killed Remus due to the rivalry in founding the city Rome. Romulus ascended the throne in 753 B.C and since then the birthday of Rome is being celebrated.
As a part of the celebration, The Great Parade begins its procession at Circus Maximus, passes the Colosseum, marching along the Via dei Fori Imperiali. The procession places a wreath to the statue of Caesar as it reaches there. The procession proceeds further through the Arch of Titus and Arch of Constantine and finally reaches back to Circus Maximus.
Rome along with the entire nation celebrates its birthday. It is the annual gathering time for the Romans to highlight the Italian tradition, culture, architect and music to the world. They celebrate the birthday with a list of assorted events across the city. All of the public events are almost free and are scheduled for two days.
You can hear rich bands and trumpets all over the city, historical events are re-acted and archaeological excavations are imitated. Since the birth of Rome began from the banks of the river Tiber, people celebrate it with fireworks on its bank. It is the right time to see some of the Italy tourist attractions since the city is completely filled with fun and festivities.
Make yourself present on the birthday of Rome and get to see the amusement that goes on in the city. Plan your trip through PerilloTours.com and make use of the Rome travel tips provided by them.